Halloween and Bonfire Night around South Wales - 2017
October 27, 2017
Halloween
Halloween is celebrated on 31st October. It's thought to be a western equivalent of the many Festivals of the Dead held by cultures around the world. It has its roots in ancient pre-Christian religions, specifically the Celtic Samhain festival.
Among grown up fans of Halloween, dressing up and going out is popular. Here are a few ghastly events that you could go to.
USW

Ghouls and Ghosties

Terror Tales from Wales on USW's iTunesU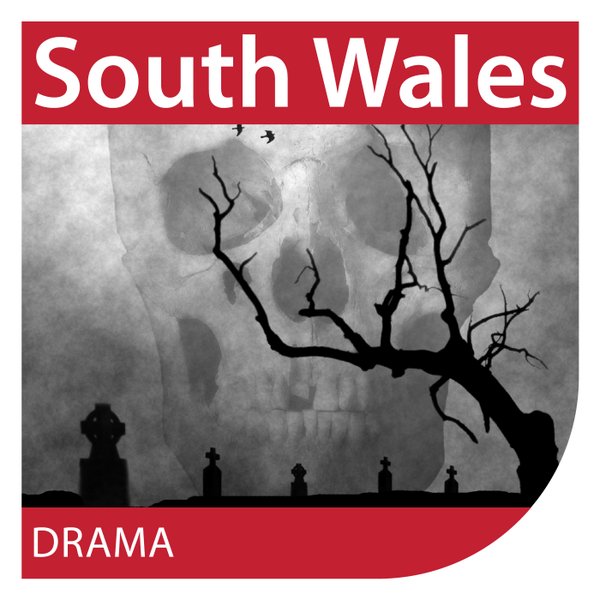 Scare yourself silly with some Terror Tales from Wales on itunesU.
These stories are dramatised selections from 'Welsh Ghost Stories' by Rev Elias Owen, published in 1896. They give a sample of traditional tales of the supernatural drawing on Welsh folklore and local legends. The speaker, Paul Owens, is a graduate from the University's BA Drama degree (now working as a voice actor).
Graveyard Voices on USW's iTunesU
'Graveyard Voices' are short audio monologues, creepy and somewhat humorous vignettes by students of USW's School of Music & Performance.
GRAVEYARD VOICES: Being Human Festival Project 2015
Tales of the Living Dead in Horror Comics of the 1950s and Beyond
Professor Richard Hand has published a chapter entitled Disruptive Corpses: Tales of the Living Dead in Horror Comics of the 1950s and Beyond. The chapter appears in the Vampires and Zombies: Transnational Transformations volume edited by D. Fischer-Hornung, T. Fox and M. Mueller and published by University Press of Mississippi in 2016.
Having a Monster of a Time
...at the Students' Union
...out and about in South Wales
Considerate Tricks and Treats
People around you will have different lifestyles. Young families, elderly people, people doing 9-5 jobs, students on other courses: they all have different schedules. Loud noise is the most common causes for complaints.
Street noise: When you're returning from a night out, do so without waking up the entire street.
Parties: If you want to throw a party, let neighbours know in advance, and make sure they know how to contact you if it gets too much for them. Also let them know the time by which the party will end and stick to that promise.
Guests can be noisy even if you aren't. Ask your guests to be considerate. Encourage them to be quiet when leaving your home. If you don't want people to smoke inside your home, also make sure that smokers congregating outside don't cause noise spillage to the neighbourhood…
Bonfire Night
Remember, remember the Fifth of November…
In 1605 Guy Fawkes was part of a plot to blow up the Houses of Parliament. The plot failed and Guy Fawkes was executed. On or around 5th November every year, firework displays light up the sky as Bonfire Night is celebrated all around Britain.
Local events
If you would like to get into the spirit of the Bonfire Night celebrations, there are local events that you can attend. Of course, you can buy your own fireworks and organise a party with your friends – just remember that fireworks can be dangerous when not handled correctly.
Alternatively, you could turn up at pre-arranged professional fireworks displays arranged throughout South Wales.
List of Bonfire Night 2017 fireworks displays, on WalesOnline
Cardiff
Sparks in the Park is taking place in Blackweir Fields, Bute Park, Cardiff on 4th November. The event requiring advance booking and buying tickets if you want to gain admission. You might be able to observe the fireworks display from outside the ticketed area…
See more fireworks displays in and around Cardiff on the FamiliesOnline website.
Newport
Pontypridd and nearby valleys
See more fireworks displays in and around Rhondda Cynon Taff on the FamiliesOnline website.
Fireworks Safety
Only buy legal fireworks through trustworthy shops. In recent years, South Wales Fire and Rescue Service has seized over half a ton of illegal fireworks. Illegal fireworks might be cheaper, but they can be dangerous.
If you want to buy fireworks for your own use, please follow the :
Light sparklers one at time and wear gloves
Buy fireworks marked BS 7114
Keep fireworks in a closed box
Follow the instructions on each firework
Light them at arm's length using a taper
Stand well back
Never go back to a lit firework
Never put fireworks in your pocket
Never throw fireworks
Keep cats and dogs inside
Never give sparklers to a child under 5
Advice for Pet Owners
RSCPA Cymru advises to keep dogs and cats indoors when fireworks are likely to be set off. If you have small animals that live outdoors, the advice is to consider bringing them indoors. This needs to be done gradually because of things like a sudden change in temperature.
For more information, see the BANG campaign on the Fire Service website.
The history of Bonfire Night
For in-depth details about the history of Bonfire Night, and what happened to Guy Fawkes and his co-conspirators, visit the BBC British History website.
Tagged: unilife